Our Associates are trying to assemble an entire hall of America's best anthro artists, craftsmen, and merchandisers. Be sure to stop by to support your fellow anthro enthusiasts! Expect to find booths large and small from full-time dealers as well as community enthusiasts selling their artistic services and crafts.
The AWOO Association and our charity, Safari's Sanctuary, will also each have a booth with themed merchandise for sale. All sales of Safari's merchandise support charity, and a portion of all revenue from Free Fur All will be donated as well.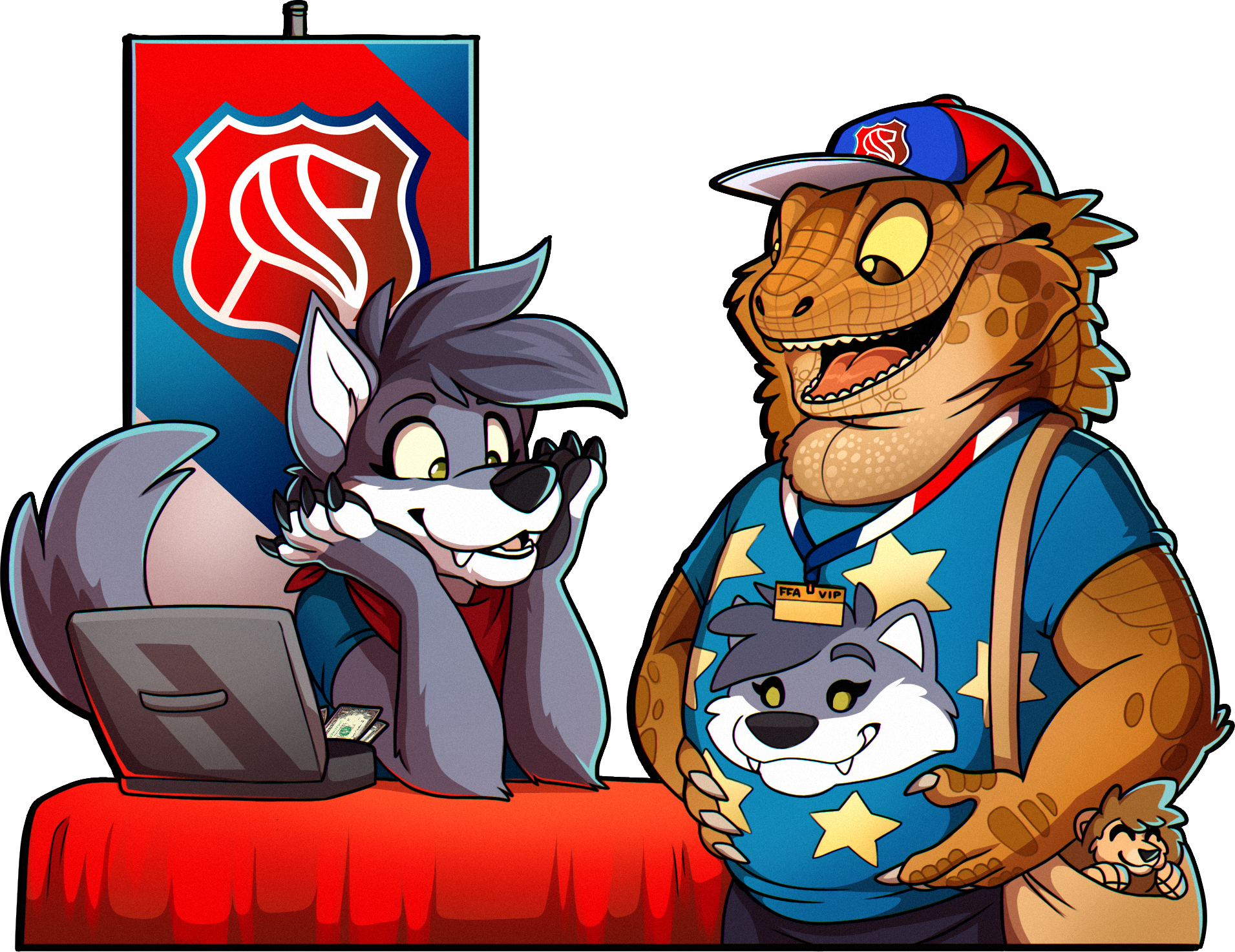 Are you a vendor, or do you know someone who would like to sell wares or services at Free Fur All? Applications are now open!